A 40-year-old tradition of delivering excellence continues…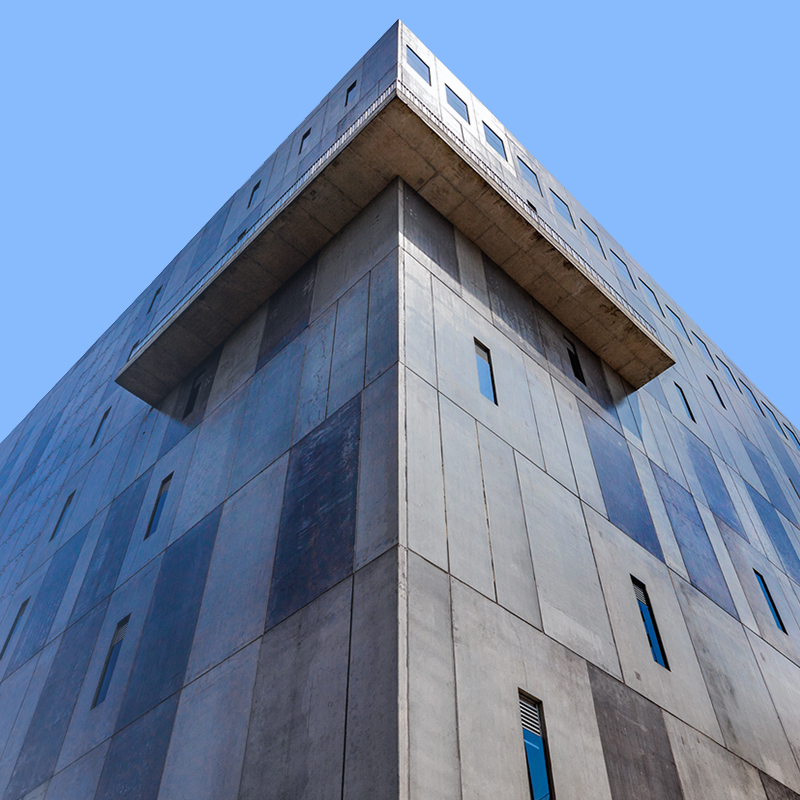 Bearys Group has evolved into a vertically integrated property development company and total real estate solutions provider, with expertise in every facet of the business from design, development, construction and management, to marketing and consultancy. Keeping pace with the times, the Group has stayed abreast with the latest technologies, adding value to its business.
We have expanded our level of expertise and chartered new business territories with a successful foray into Retail & Dealer partnerships, Interior solutions, Managed offices, Investment, Hospitality, IT and Global Enterprises among others.
Property Development and Turnkey Solutions
Our in-depth knowledge and experience in every domain of real estate has enabled us to provide customised turnkey solutions and project management consultancy services. We have executed several complex, large-scale projects, judiciously delivering cost efficient and customised solutions to globally reputed, high-profile clients such as Schneider Electric (France), Canadian Standard Associates (Canada), HBS (France), NTT (Japan), L'Oréal (France) and Firmenich (Switzerland) to name a few. To date, we have designed and delivered 4000+ homes & apartments and over 5 million sq. ft. of commercial space including Corporate Offices, IT Parks, R&D Centres, Lab Facilities, Data Centres, Educational Campuses and over a million sq. ft. of mall space.
'Affordable Housing' will be our priority in the coming years – We shall endeavor to address every man's dream of owning a home which has remained elusive for many.
Retail and Dealer Partnerships
To cater to the demand for high quality retail facilities., we have launched best-in-class shopping malls in strategic locations in Mangalore and Shivamogga. Our malls are futuristically designed with top-notch infrastructure and are one-stop destinations for retail, entertainment, and a lot more. Our retail arm Bearys Innomarketing Pvt. Ltd., has partnered with select, globally recognised marquee brands that share our values and emphasis on quality and sustainable products.
We are proud dealer-partners to world-renowned office and healthcare furniture brands such as Herman Miller (USA), Naughtone (UK), HAY (Denmark), GEIGER (USA), CBS (UK), Nemschoff (USA) and HUSH (Poland), and other leading brands such as JOCKEY, VIP, and BASKIN ROBBINS.
We plan to expand our retail presence with a strong focus on tier 2 and 3 cities and induct several reputed brands into our retail mix.
Infrastructure and Construction Engineering
We established Bearys Infrastructure and Construction Engineering Pvt. Ltd. (BICEPL), our construction wing in 1997 which has helped us to maintain control over project quality, timelines and costs.   Reduced timelines make the completed project available to clients sooner, enabling them to monetize the asset expeditiously.
We have successfully built many award-winning projects and received two "Outstanding Concrete Structure" awards from the Indian Concrete Institute (ICI), the highest recognition accorded to a construction company in India.
Bearys Group specialises in every facet of real estate from design, development, construction, management, and coordination to marketing and advisory services. Lauded as Bangalore's first 'total real estate solutions' providers, we have played a pivotal role in several prestigious projects in the city. As trusted realtors, we have successfully addressed the complex needs of high-profile clients including corporates, government agencies, MNCs and innumerable individuals in India and abroad. With an extensive network of specialists, we are equipped to meet the needs of our clientele in diverse geographies across the world.
Project Management Consultancy
QVR Project Management Consultants Pvt. Ltd., the project management consultancy division of Bearys Group, plays a pivotal role in ensuring quality outcome and on-time delivery. Our comprehensive experience in all aspects of project management, proactive interventions and complete project ownership ensures that we adhere to schedules, cost, and quality parameters. QVR allows us to review the advice of external consultants independently, objectively and critically, thereby maximising value for our clients.
Our team plans and controls every aspect of the project from concept to implementation, and handover. Our success in this sphere can be attributed to our solution driven focus, which ensures maximum value and timely delivery to all our clients.
QVR stands for our model of Quality, Value and Relationship.
Property and Facility Management
Our unparalleled experience in building and maintaining world-class properties has secured our place as forerunners in property & facility management. We proactively manage client assets, constantly challenging ourselves to identify ways to improve operations, lower costs, augment profitability and provide a safe and productive living and working environment. Our client base covers the entire gamut of residential, commercial, IT parks, retail, healthcare, educational, and other large-scale establishments. Our facility managers focus on optimising the workplace to support every aspect of the business and give our clients a steady foundation for success.
Bearys Equity Investments Pvt. Ltd., our investment management company is a testament to our value-based approach to investment. Fair practice and ethical considerations underpin all our initiatives. The growing investment market provides capital to address the world's most pressing challenges in sectors such as sustainable agriculture, renewable energy, conservation, microfinance, and affordable and accessible basic services including housing, healthcare, and education. We start with establishing and stating social and environmental objectives to relevant stakeholders while setting performance metrics and targets. We then monitor and manage the performance of the investment against these targets and report on social and environmental performance to our investors. We firmly avoid interest-based debt, and all our projects are financed through internal accruals, pre-sales, private equity, foreign direct Investment (FDI) and DBD model. Investment decisions at Bearys are rooted in moral principles and deeply held values.
Bearys Group has an emerging presence in the hospitality sector through the ownership of several restaurant chains such as Kitchen 9, Chaatwala, B'Changs and many others in the offing. The development of a well-appointed hotel chain under the brand name 'Maskan' (Habitat) is in the pipeline.
Extending our presence along the property development value chain, Bearys Interior Solutions Pvt. Ltd. (BISPL) was set up to provide quality design solutions and fit-out services. BISPL roots lie in the principle of sustainable and environmentally friendly solutions, that provide customised interiors for commercial, residential, data centres and retail spaces, with flexible service packages to suit client preferences and budgets. Our most recognized design traits, timelessness, and sophistication together with an inspiration drawn from Mother Nature, act as guiding principles in our design process.
Our interiors have received numerous awards from world-renowned bodies including International Design Awards (IDA), USA – the design authority, and Illuminating Engineering Society (IES), USA, the lighting authority, to cite a few.
B.Space – Managed Offices
A flexible fully functional space maximized with the best of technology and amenities, simplifies work, augments efficiency, and opens wide, the doors to success unlimited.
Our managed offices provide a range of flexible and dynamic spaces that encourage collaboration & Innovation, support diversity and are aesthetically tailormade for every business and every need, be it a start-up, growing enterprise, or an established business.
At B Space you can reap the benefits of a great workplace, without the hassle of running a full-fledged office. Focus entirely on your business, while we take care of the rest.
A first of its kind Co-Lab facility in India provides fully equipped shared lab space for health and life sciences, pharmaceuticals, cosmetics, biotech, electrical & electronics, among others.
Co-Lab is a complete platform to share, collaborate and network. Researchers can choose from suitable options of fully operational, safe, and secure laboratories with state-of-the-art infrastructure & services. Housed within BGRT, India's First LEED Platinum R&D Park – a stimulating environment for researchers to ideate, experiment, and innovate.
While we take care of the mandatory licenses & permissions, you can fully focus on your research, and give wings to your ideas.
The First Student Accommodation Facility in Mangalore has evolved out of a vision to create a project that caters to the needs of the vast student community in a buzzing educational hub with a captive market of 20,000 Medical students, 3000 Professors/Doctors in addition to around 25,000 IT Professionals.
Based on a Walk-to-Work/ Cycle-to-Work concept, it offers an all-inclusive lifestyle with a shopping mall, multiplex, food court, entertainment etc. making it a destination place for 'Live-Learn-Leisure'. Metropolis offers a great investment opportunity for investors who are looking for good and safe return on investments.
After playing a lead role with enterprises spanning the entire gamut of real estate, education, and investment, Bearys have stepped forward to extend their building expertise and services worldwide and enjoy the fruits of large-scale production, and a bigger market spread over the globe.
Our vision is to work across many global frontiers. The Group is working on its first project which is a Green Masjid development in Riyadh, KSA. It is conceptualised to be an epitome of sustainability and a green marvel in the Gulf region. In these times of climate change, we hope this will demonstrate how sustainable developments can mitigate global warming.