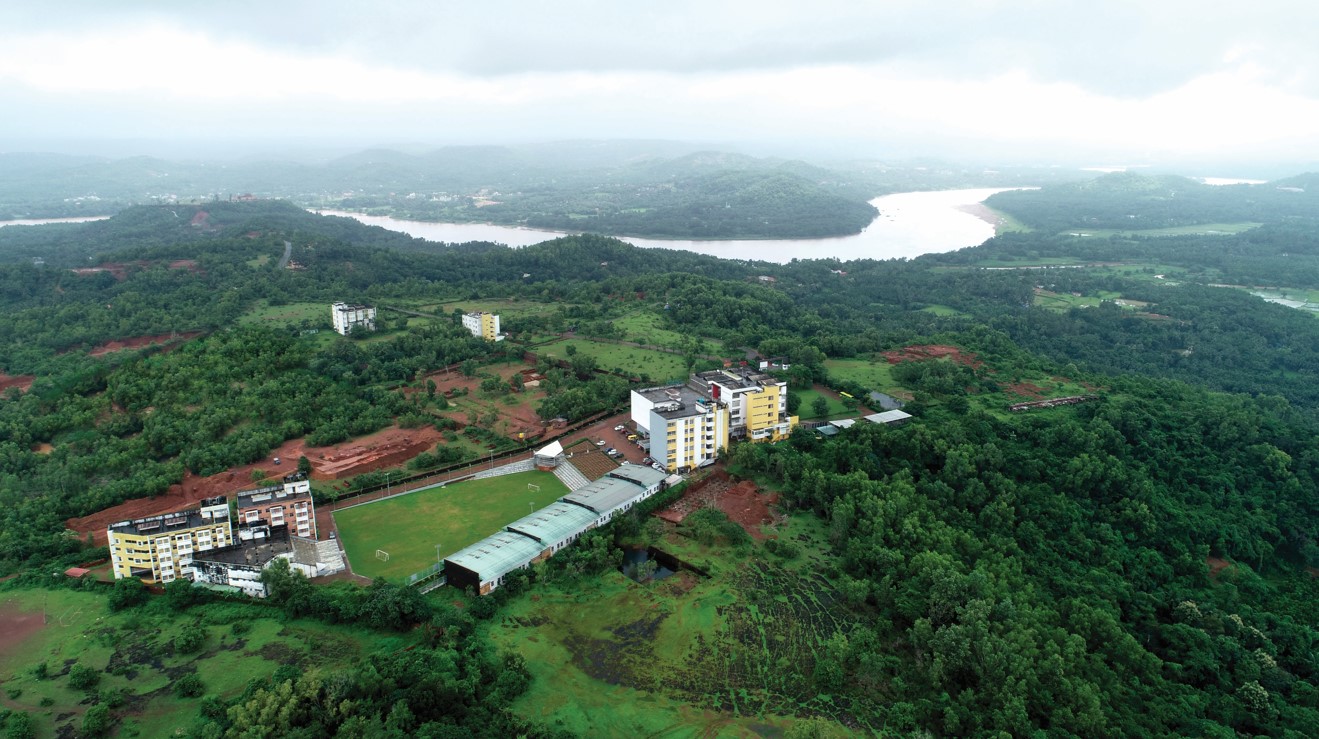 Absolute truth, implicit trust and societal happiness are the cornerstones of our educational endeavors. The seeds of education were sown in 1906, when Late Kote Abdulla Saheb, the patriarch of the by our forefathers who set up a school in a thatched hut in Kodi, Kundapur, in coastal Karnataka. Since then, advancing knowledge has been integral to the Bearys organizational ethos, resulting in 22 plus educational institutions – from primary to collegiate levels. The long-term goal is to establish Bearys University at par with global standards.
Bearys Institute of Technology (BIT)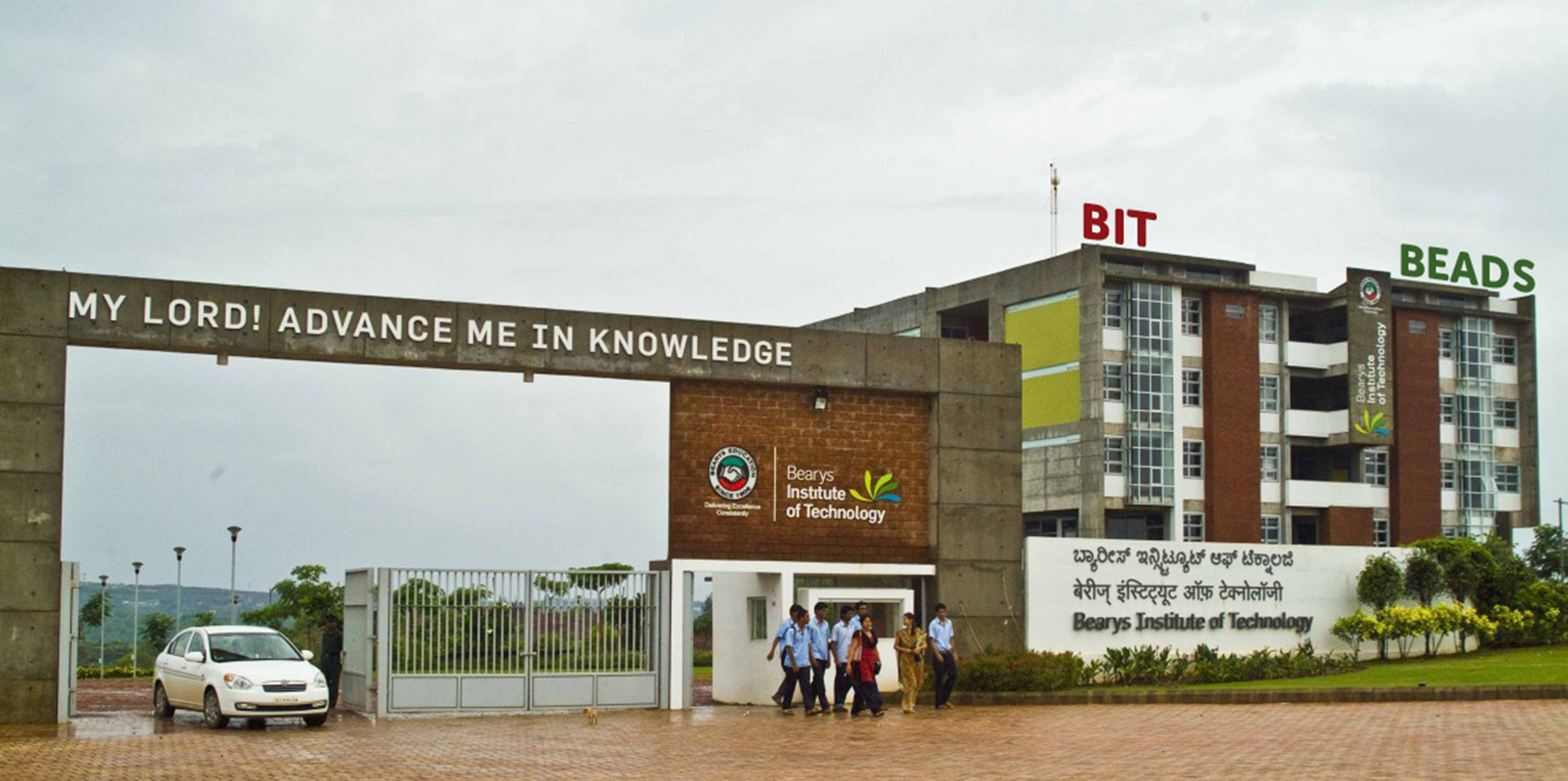 Founded by the Bearys Group under the aegis of Bearys Academy of Learning, BIT is an engineering college that provides outstanding opportunities for higher learning. Approved by AICTE and recognized by Directorate of Technical Education, Govt. of Karnataka, BIT is affiliated to Visveswaraya Technical University, Belgaum (VTU). The motto of BIT "Clarity of Mind + Purity of Heart" helps students to realize their vision. A carefully crafted academic program and curriculum designed for academic excellence, coupled with various personality development programs, instils clarity of mind in students. By upholding basic human values, respecting nature, and helping the weak and disadvantaged through several activities of various student-clubs, we hope to develop the purity of heart among our students.
Bearys Enviro Architecture
Design School (BEADS)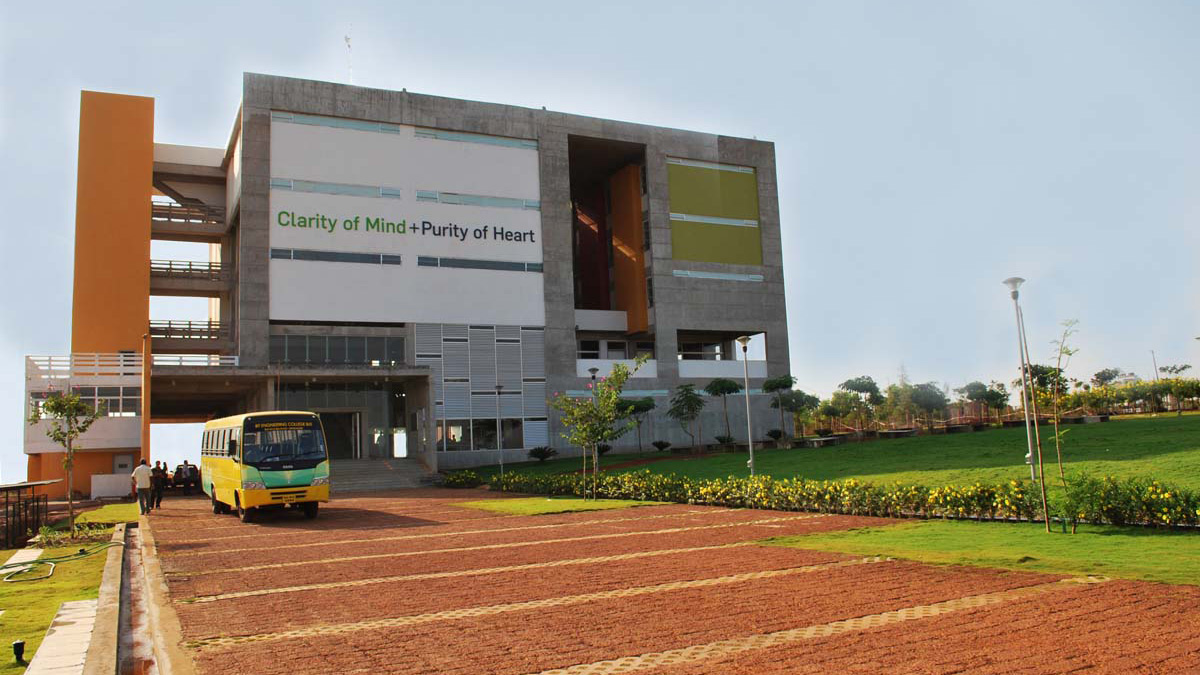 BEADS is South India's first and only Architecture School dedicated to sustainable development, with a commitment to develop future leaders in society. BEADS offers an industry-oriented curriculum driven by experienced and dedicated faculty. It has modern facilities and residential accommodations, in its sustainable and nature-centric campus and has an unrivalled Industry-Academia interface encourages many entrepreneurial and start-up opportunities. BEADS aspires to inspire, nurture and mould students and be the leading provider of quality architectural and design education, grounded in research and superior industry exposure, to prepare responsible professionals, who are committed to promotion of sustainable practices and strive to achieve better quality of life in the built environment and preserve nature's dignity in the unbuilt.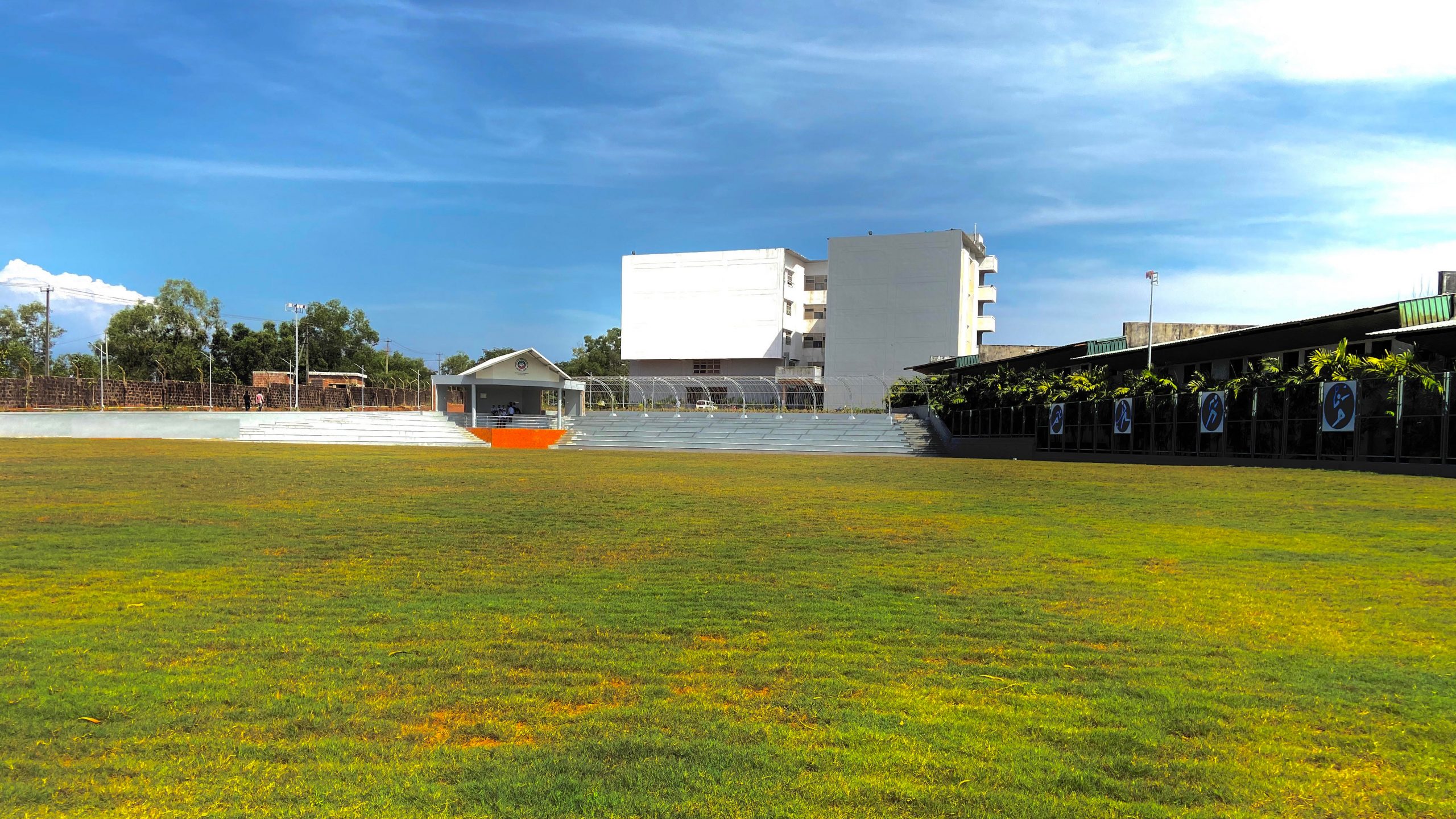 At BIT Polytechnic we believe that each student is special and has inborn potential to excel in many different ways. While conforming to the requirements of the All India Council for Technical Education & Technical Education Board of Karnataka, we impart technical education through carefully crafted interaction and activities within and outside the classroom. We provide training to help students discover innate capabilities, set lifelong goals, and proactively work towards their accomplishments. The Polytechnic diploma program is essentially a  3 year job-oriented skill training program. After the completion of 3 years of the Polytechnic Diploma Program, one can either go for a job or enter the B.E undergraduate course through lateral entry.
Bearys Seaside Public School (CBSE)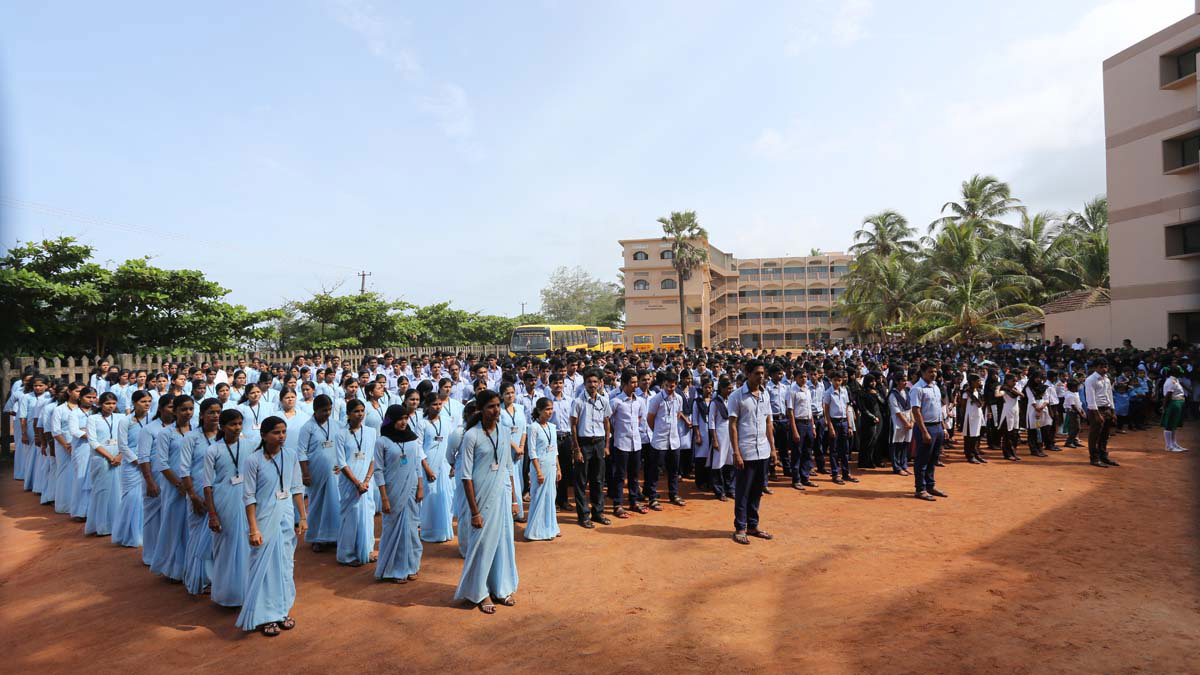 Guided by the insightful prayer, "My Lord, Advance me in knowledge", Bearys Seaside Public School has a very rich experience in imparting quality education with enduring values. The school was started in 1995-96 with the aim of offering quality education to the rural areas of Kodi and Kundapura. Over the years the school has excelled academically and has been upgraded from L.K.G to standard X and grown to a total strength of over 500 students. The scenic beauty and serenity of the location are conducive to education and instil a sense of ecology and environment in young minds. The school aims to impart knowledge and foster a meaningful and holistic development. Extra- curricular activities such as art, drawing, music, karate, yoga, and creative arts are included in the curriculum and given equal importance. The facilities also include a vast playground with varied sports facilities, library, laboratory, central computing centre etc. for all-round development of our students.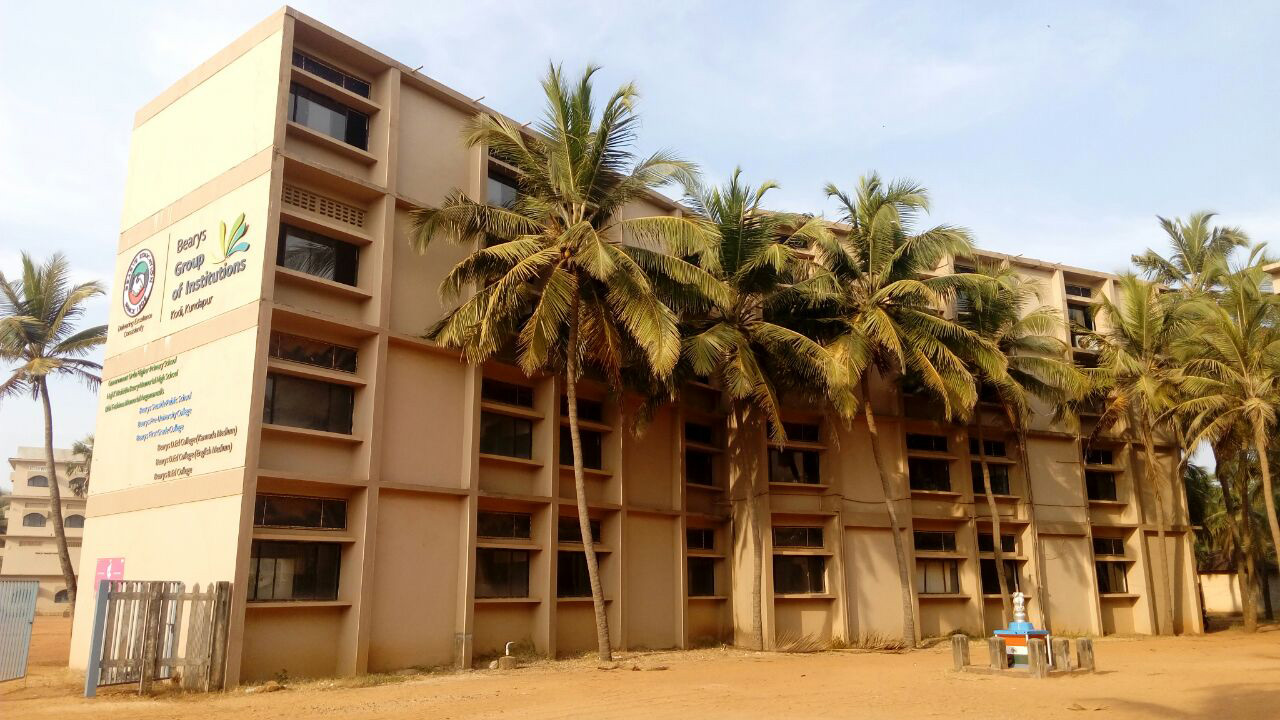 Bearys Pre-University College was founded in the year 2001. The college provides for academic freedom, creates a suitable environment for the development of an intellectual climate and helps to promote academic excellence. Together with this we earnestly and consciously pursue our objectives of making our students socially sensitive, compassionate, and committed to the cause of the marginalised and less fortunate ones of the society.
Bearys First Grade Degree College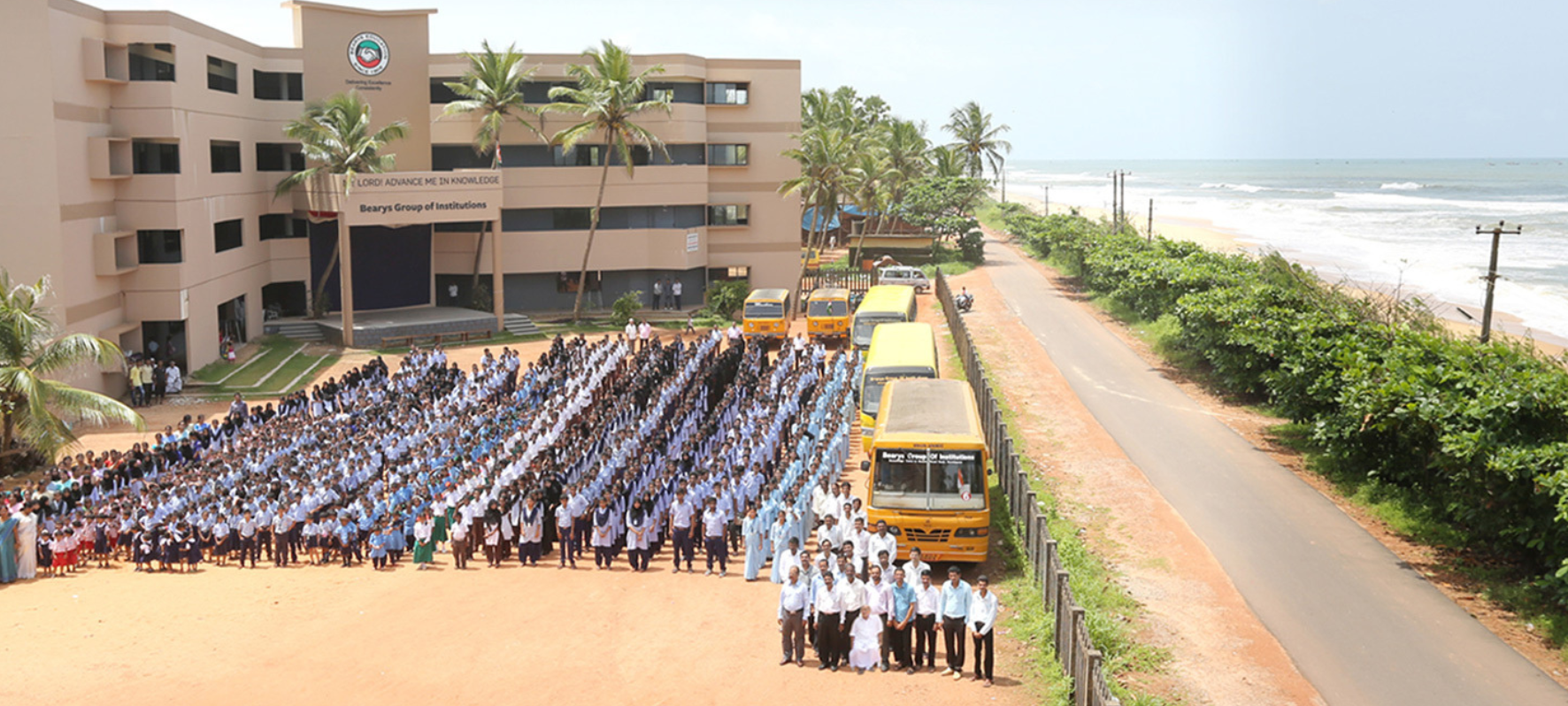 The Bearys First Grade College was established in the year 2005 and is located in the Knowledge Campus of the Bearys Group of Institutions at Kodi, Kundapura. The college is affiliated to Mangalore University and offers under-graduate degree education in Arts, Commerce and Management. The aim of the college is not just to prepare the students for jobs but to help them perceive their own abilities so that they can create a promising future for themselves. The institution promotes all-round development of the students through personality development, art and culture initiatives, community work and creating environmental awareness among the students.
Bearys College of Education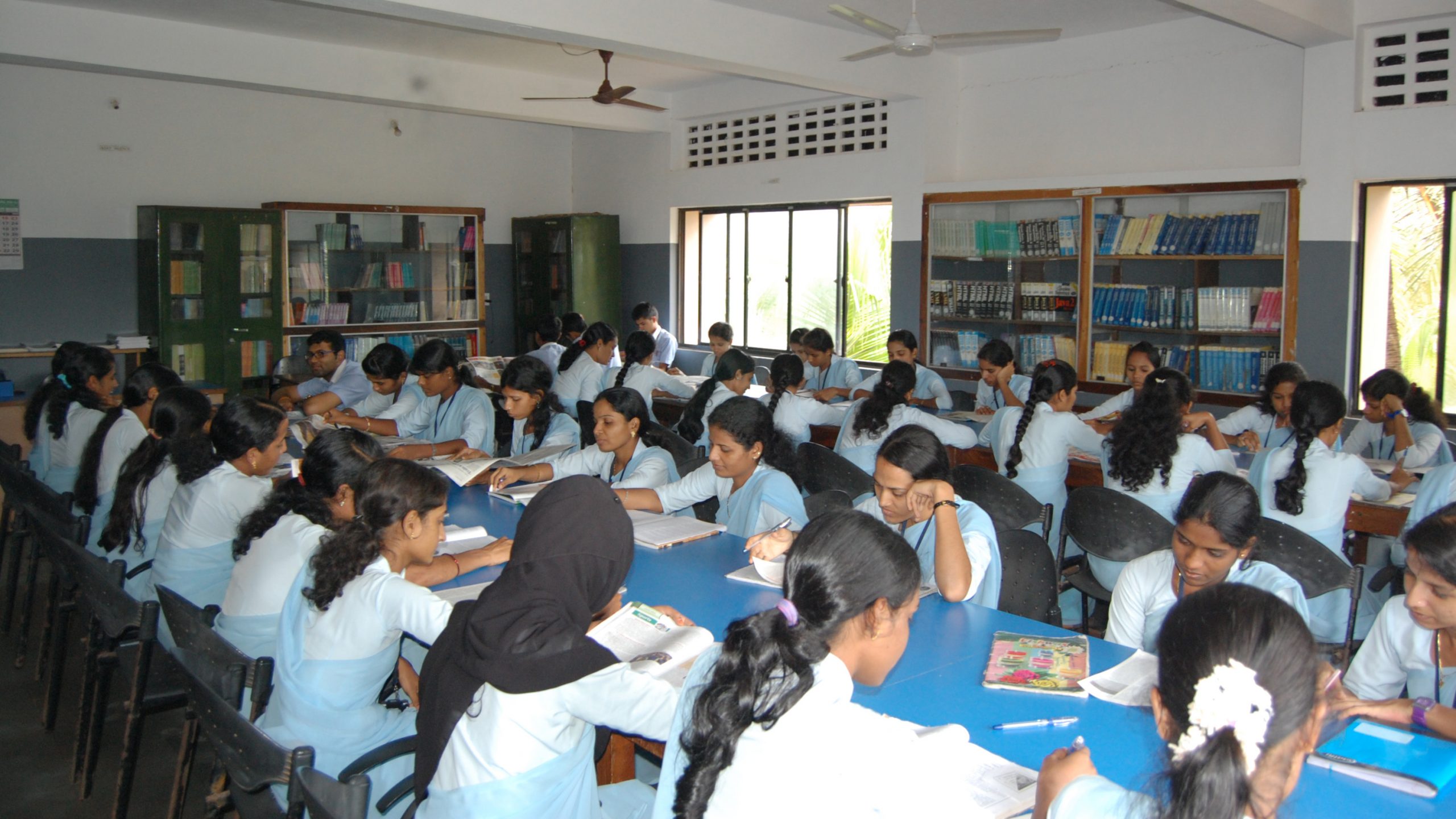 Bearys College of Education provides high-quality Professional courses, offering a Bachelor's Degree in Education (B.Ed) and Diploma in Education (D.El.Ed), transforming aspiring teachers into teaching experts, while preparing them to confidently face the challenges of globalised teaching in today's world. Our institution is staffed by experienced, prudent and dedicated professionals. A variety of teaching and learning techniques are employed to impart knowledge and skills to our students in various departments. Our college empowers budding teachers to meet the ever-changing challenges of a younger generation. We always  strive to enhance the quality of education we impart, and this has reflected in our performance in achieving three consecutive ranks from Mangalore University within five years of our inception – an achievement, which we take enormous pride in! Our student body reflects a mixture of genders, ethnic groups and age, with achievers coming from various backgrounds. Students are expected to play a part in their own progress and development so that they can become independent learners with high levels of academic excellence.
His Grace Montessori – House of children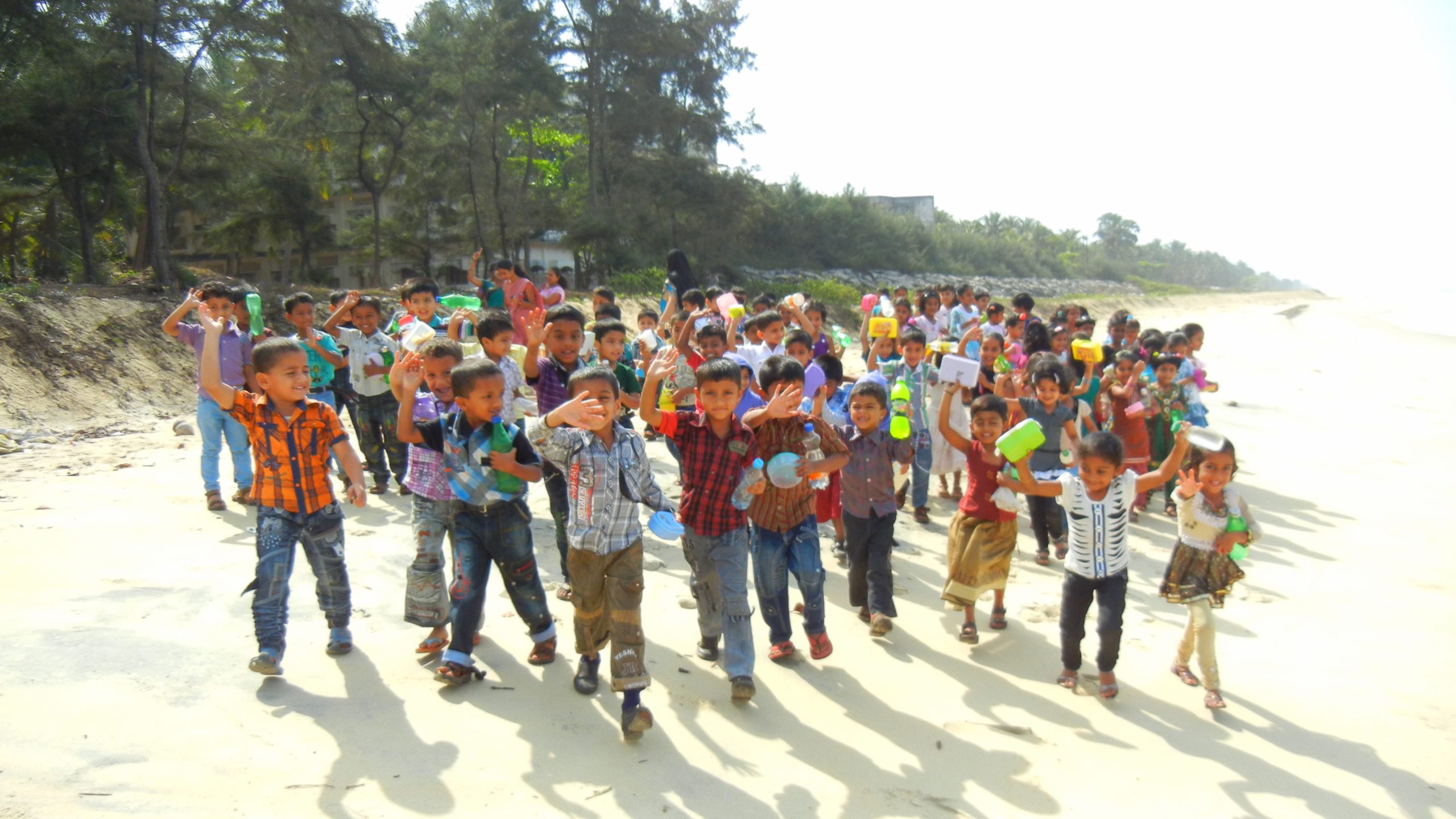 His Grace Montessori – House of Children, the first Montessori in Udupi District, was started in the year 2015. The motto is simply "Give Wings to Your Child's Future". The Montessori Method is the most holistic way of learning for the kids especially during their formative years and allows the child to reach its full potential and emerge as a complete, creative, and productive human being. Above all, it teaches the child to be a good human being with utmost emphasis on values and relationships. At His Grace Montessori House of Children, we inculcate the love of learning through scientific materials and host of activities through child centred methodology of teaching. Excellent faculty and trained facilitators identify each child's innate abilities and help them blossom.
Bearys Education Timeline

1906
FIRST SCHOOL
First School started in a thatch roofed hut Kodi, Kundapur, Udupi Dist.

1948
LOWER PRIMARY SCHOOL
Government Lower Primary School, Kodi

1984
HIGHER PRIMARY SCHOOL
Government Higher Primary School, Kodi

1985
ANGANAWADIS
Bibi Fathima Anganawadis, Kod

1993
MEMORIAL HIGH SCHOOL
Haji K Mohidin Beary Memorial High School, Kodi

1994
CRECHE FOR WORKERS
'His Grace' Creche for workers' children, Mangalore

1996
SCHOOL (CBSE)
Bearys Seaside Public CBSE School, Kodi

1997
MONTESSORI
His Grace Montessori – House of Children, Mangalore
j
1998
LQRA ARABIC
1998 lqra Arabic School, Mangalore

2000
PUBLIC SCHOOL
Bearys Public School, Mangalore

2002
Computer Training
Bearys Computer Training Centre, Kodi

2004
PRE-UNIVERSITY COLLEGE
Bearys Pre-university College, Kodi
Bearys Foundation for Teachers Training –
D.Ed. Colleges, Kodi

2005
FIRST GRADE COLLEGE
Bearys First Grade College, Kodi
j
2008
IIIAC
Institute of lndo-lslamic Art & Culture (IIIAC), Bangalore

2009
BIT
Bearys Institute of Technology (BIT), Mangalore Bearys College of Education (B.Ed.), Kodi

2013
MONTESSORI
His Grace Academy of Montessori Learning, Mangalore

2014
BIT POLYTECHNIC
BIT Polytechnic, Mangalore

2015
BEADS
Bearys Enviro-Architecture Design School (BEADS), Mangalore
His Grace Montessori – House of Children, Kodi

2017
SCHOOL (CBSE)
Bearys Seaside Public School (CBSE), Kodi

2021
HONOURS
B.Sc. (Honours) Under VTU
BCA Under Mangalore Univerisity

2022
HEALTH SCIENCES
Proposed – Bearys Institute of Health Sciences,M'lore & Kodi
|Pharmacy | Nursing | Physiotherapy